This March 17th, embrace the true spirit of St. Patrick's Day by celebrating the men in your life with cool St. Patrick's Day gifts for boyfriend. Because, let's be honest, any holiday that revolves around drinking copious amounts of liquor, consuming artery-clogging dishes and reveling in a manner that would make the ruddy-nosed Irishmen of lore click their heels in staunch approval is clearly a MAN'S man's holiday.
Much like Valentine's Day provides women an official holiday during which they can expect to be wined, dined and gifted, men view St. Patty's Day as one of the few days during the year in which they can rightfully muster every testosterone-charged inclination and unleash that unholy flood of manliness on the world and each other. What better way to show your support than starting the day off with a few Irish gifts or St Patrick's Day treats for the honorary Irishman in your life?
For the difficult to please, St Patrick's Day gift baskets make excellent gifts for boyfriend. Any lad's eyes will widen when they're presented with a gourmet gift basket brimming over with a trifecta of salty savories, sweet snacks and a pocket-sized, appropriately-colored, plush pal. Pat yourself on the back – you have just provided your lucky man with fuel for the festivities and a cuddly friend with which to share every single beer-soaked minute.
Luck O' The Irish ~ Large: St. Patrick's Day Gourmet Gift Basket
Cool St. Patrick's Day T-Shirts
There is no doubt that St. Patrick's Day is an annual war. It is a war waged amongst friends and foes, and the winner conquers their opponents by proving themselves to be the loudest, brashest and most inebriated reveler of all time. Like any respectable war, St. Patty's Day requires that men outfit themselves in proper uniform. Sometimes, this means little more than bare skin and green paint. For the modest, however, funny St Patrick's Day shirts will more than suffice.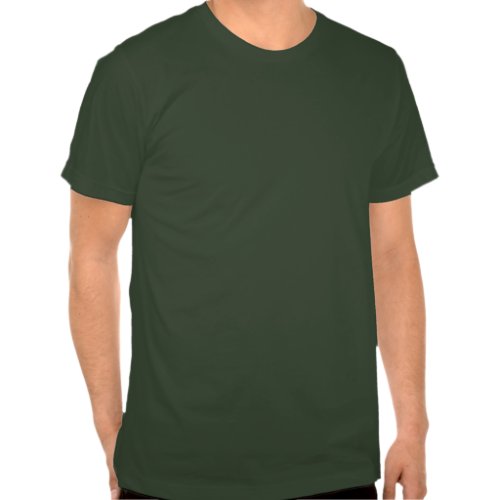 IRISH MEN ARE QUICKER WITH LIQUOR
by
BartzPeterson
Use Zazzle's
shirt designer
Feeling ambitious? Plan ahead with personalized Irish gifts and gaze with pride as your man readies for battle in his brand new "Drinking Team" hooded sweatshirt. Emblazoned with his moniker, this stunning piece of armor will strike fear into any rival's heart and ensure that your fellow's name will linger on the lips of survivors for years to come.
Irish Gifts for Drinking
Nearly every official festivity is rife with libations, but the shamrock holiday tends to lead the pack. Help your man honor St. Patty AND impress all of his man friends with a one-of-a-kind chalice! Of course, it need not be a goblet; personalized beer boots are the quintessential St Patrick's Day gifts.
And let's not forget that Irish gifts for men wouldn't be complete without a personalized beer cozy. Because nothing spells "classy" quite like a stumbling, slurring, wannabe leprechaun hoisting a beer can in a sweater high into the air and proclaiming his allegiance to all things Irish.
For the budget-conscious, forgo the gifts for boyfriend and invest in a personalized card that surely fulfills a goal on every real man's bucket list: seeing their own smiling visage on the body of a true leprechaun.
Have a few extra dollars burning a hole in your pocket? Splurging on a St. Patty's Day-themed cookie basket is sure to rank high on the "Best Irish Gifts of a Lifetime" list.
St. Patrick's Hand Dipped & Decorated Gourmet Fortune Cookies- Gift Boxed
So, this season, go ahead and cram every possible bit of luck and charm into carefully selected, St Patrick's Day gifts for your leading man. When tomorrow comes and your fellow wakes up to find himself a mere mortal once more, he'll still be rearing to hunt down the elusive rainbow to get you that pot of gold.